Services / Scaffolding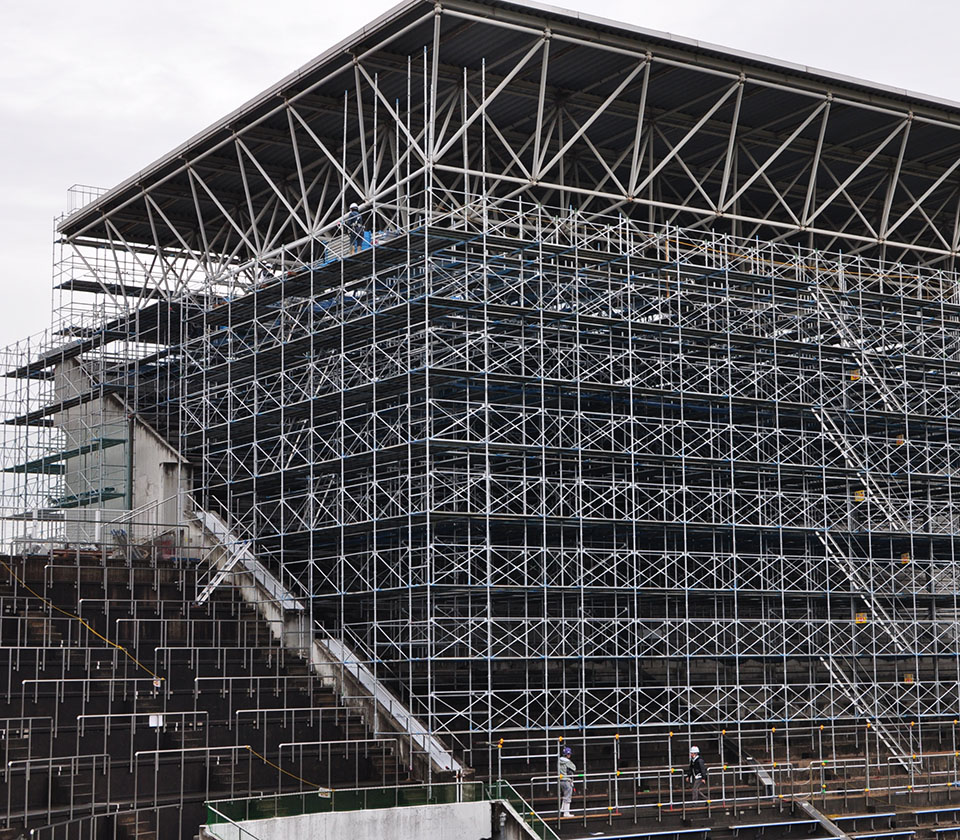 Scaffolding focused on safety
Since the start of production in 1971, we have provided products that meet the needs of construction site from framework scaffolding, modular scaffolding to next -generation scaffolding.
Not limited to scaffolding, we expanded product line -up from shoring, steel planks to mechanical lift. We can propose our products for wide range of industries as a comprehensive manufacturer of scaffolding.
We place safety as the base of design and make products useful for labor saving and efficiency, which are direction of the time.
Technology in Scaffolding Business
Safety First


We have developed products on concept of safety first.
Our scaffolding has easy-to assemble safety components, optional materials to prevent falling objects and preceding handrails for enhanced safety.

Full line-up


We have provided H-frame, modular scaffolding and next-generation scaffolding to meet the needs of the times.
Our line-up includes shoring system, steel plank, and mechanical lift to answer a variety of needs regardless of industry.

Easy & Compact


Our main products are designed with the emphasis that they can be assembled with a single hammer, that they have light-weight components, and that they are efficient in their storage.
Main theme of our development is to reduce burden on workers, reduction in delivery time and reduction of construction cost at site.