About Us / Message from President
Message

---
To be a reliable partner in any period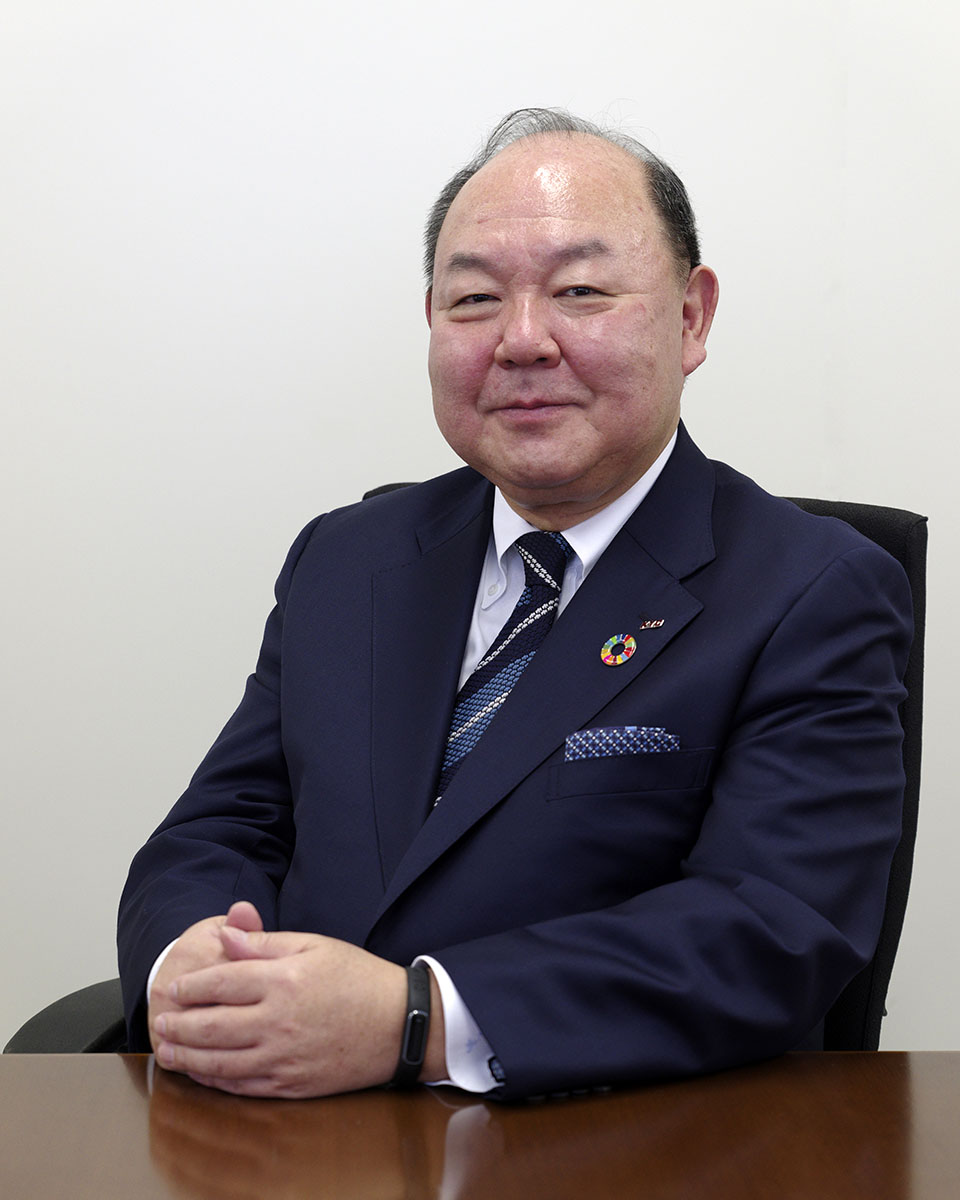 We started business as a dealer of construction machines in 1950. After we entered to the field of manufacture of conveyor, we have evolved to the general manufacture of construction machines by adding core business of manufacturing of concrete plant and scaffolding. In 2020 we celebrated the 70 years anniversary of the foundation.
Coincidentally the social condition and economic condition became harsh according to the spreading COVID-19 pandemic in 2020. And we find it is tough to cope with such issues by thinking conventionally.
We thought it was time to review our thinking in this timing, and we created our new corporate mission for our coming 80th or 100th anniversary.
The new corporate mission challenges to enhance our value in the field of 3 area; "Provision of safe and valuable product and service", "Environmental conservation and Social contribution" and "Employee's education and utilization".
We initiated the new mid-term plan "Re-make KYC2023", and we are tackling to resolve social issue by implementing environmental management including SDGs (Sustainable Development Goals) and ESG (Environmental, Social, and Governance).
We aim to be a reliable partner by changing our company proactively to meet the demand of new era for all the stakeholders such as customer, supplier, related industries and citizen in our community. Based on our responsibility and thanks to the society, we would also like to keep contributing to the society as a company to support the people's life.
Masatoshi Naokawa
President and Representative Director